Here is a little "secret" how I hold SMD parts in place for soldering: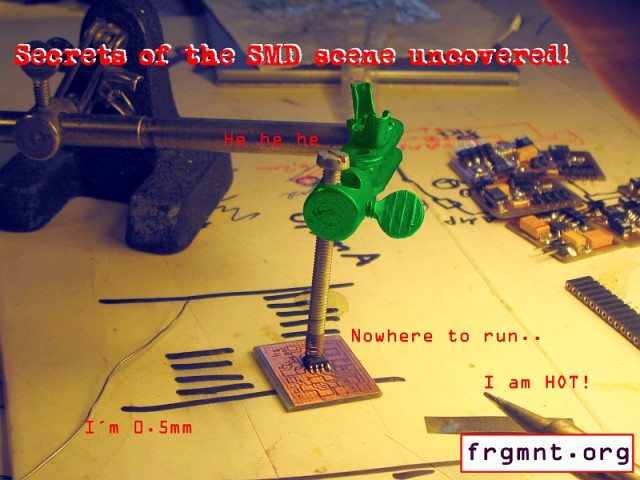 My version of this tool is made from a "third hand". The lense-holder part (green) is attached to the vertical rod´s end instead of the crocodile clamp, now holding a M4-sized screw which was screwed into a piece of spring of a ball pen. This contraption can hold in place even the tiny 0603 parts.
Helping hand (tool)
From Wikipedia, the free encyclopedia
A typical helping hand
A helping hand, also known as a third hand or X-tra Hands, is a type of jig used in soldering and craftwork. A commonly produced version consists of a weighted base, arms ending in alligator clips, and optionally a magnifying glass, held together by flexible joints. The clips are used to hold a light workpiece in place while the joints allow the user to change the position or angle. ..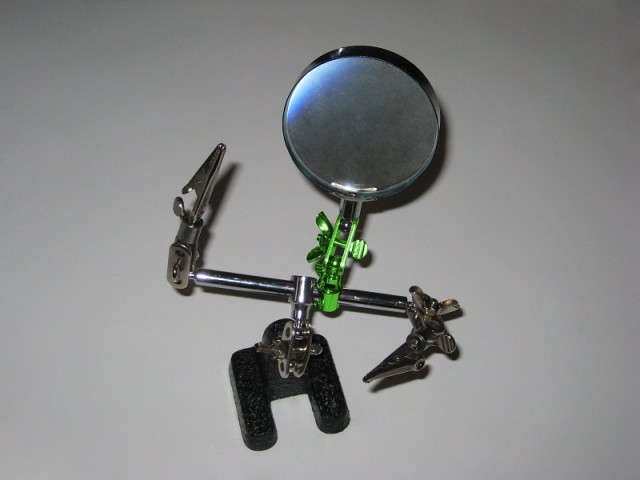 Addendum 2013:
When using solder wire nowadays it is 0,3mm Sn60Pb40 flux type F-SW 32 (Non-corrosive rosin without halides)