More on the  little "secrets" of SMD – some measurement probes for debugging in awkward places: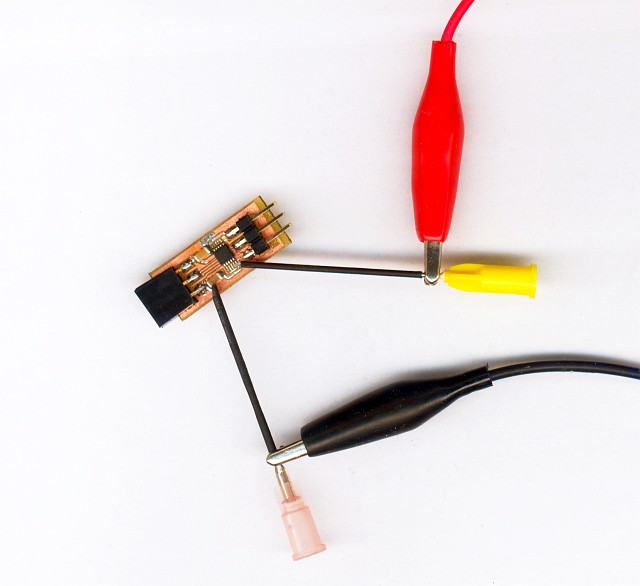 As you can see in the first picture these probes are made from thick 1mm hypodermic needles – i got them in the pharmacy around the corner. They were cheap, 10 for a Euro (much less on Bay) – dont hesitate, it´s just a normal product to buy.
In the beginning I used them un-isolated but then found some tubing I removed from PC power supplies. Heating the needle a little bit & some oil as lubricant helped a lot.
But the easiest way to isolate the needles is to use heat shrink tube, that also gives the thinnest probes..
Close-up of a tip: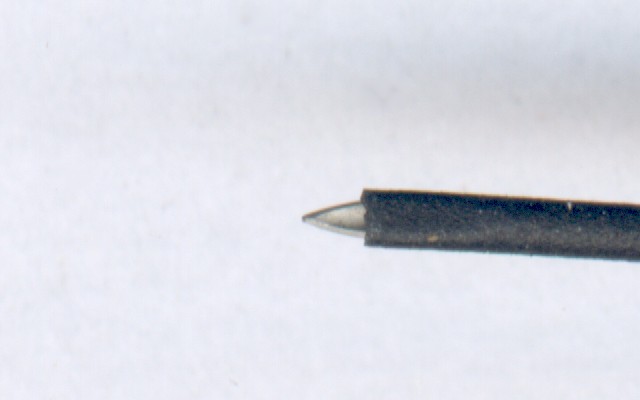 A DIY oscilloscope probe & another earlier mini probe isolated with an AWG  18 cable tube: